Operation Triple Take (Coming soon!)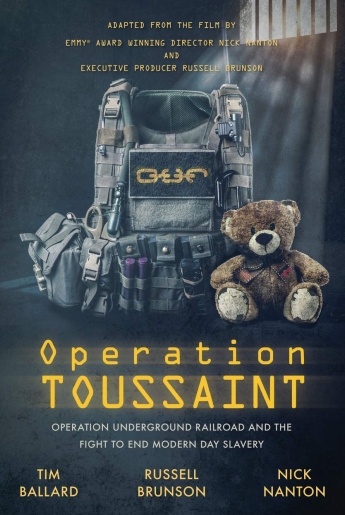 Operation Toussaint (2018)
Tim Ballard left his post as a special agent for the U.S. Department of Homeland Security to form Operation Underground Railroad and go undercover to rescue child sex trafficking victims that he couldn't save when bound by government restrictions. Join Tim and his special forces team as they go undercover in Haiti to bring a ring of sex traffickers who bribed their way out of jail, to justice.
Watch Documentary
The Abolitionists (2016)
This documentary film is about the rescue of 57 children from slavery and the arrest and incarceration of their 7 traffickers. After spending over a decade rescuing children both domestically and overseas from the child slavery industry, Special Agent Tim Ballard decides to turn in his Homeland Security badge, feeling he could do more good working outside the government. Ballard assembles a team of highly specialized individuals that then infiltrates trafficking organizations and rescues innocent children. This is the story of their liberation.